Ginger
Ginger (Zingiber officinale) is a flowering plant whose rhizome / ginger root is widely used as a spice in cooking, especially in Asian and Indian cuisine. It has also been used for thousands of years for medicinal purposes.
Ginger is part of the Zingiberaceae family, alongside cardamom and turmeric. It is commonly produced in India, Jamaica, Fiji, Indonesia, and Australia.
Ginger root can be consumed fresh and dried as a spice powder, in oil form, or as extract/juice.
Ginger can be used to make tea, chopped or crushed in curries and savory dishes, and dried or crystalized in sweets and confectionary. Foods that contain ginger include gingerbread, cookies, ginger snaps, and ginger ale.
Scientific analysis shows that ginger contains hundreds of compounds and metabolites, some of which may contribute to health and healing. Researchers believe the gingerol compounds are the ones responsible for the root's health benefits. Possible health benefits of ginger include relieving nausea, loss of appetite, motion sickness, cold & flu relief, pain reduction, and inflammation.
We source our fresh ginger directly from farmers, process it to meet the highest quality, and bring it to you in various form of products.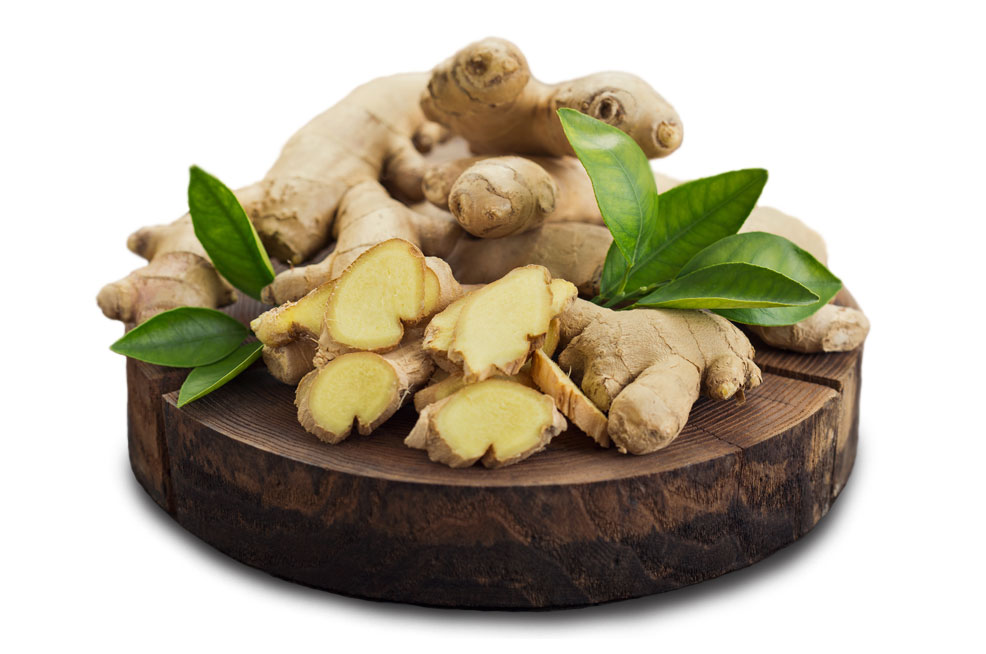 Our ginger is available sliced and dried, powdered, and extracted:
| | |
| --- | --- |
| SKU# | FGGR101 |
| Bag Net Weight | 20 Kg |
| Bags per Box | 1 Units |
| Box Net Weight | 20 Kg |
| Boxes per Pallet | 48 Units |
| Bags per Pallet | 48 Units |
| | |
| --- | --- |
| SKU# | FGGR103 |
| Bag Net Weight | 20 Kg |
| Bags per Box | 1 Units |
| Box Net Weight | 20 Kg |
| Boxes per Pallet | 48 Units |
| Bags per Pallet | 48 Units |
| | |
| --- | --- |
| SKU# | FGOL100 |
| Bag Net Weight | 5 Kg |
| Bags per Box | 1 Units |
| Box Net Weight | 5 Kg |
| Boxes per Pallet | 200 Units |
| Bags per Pallet | 200 Units |