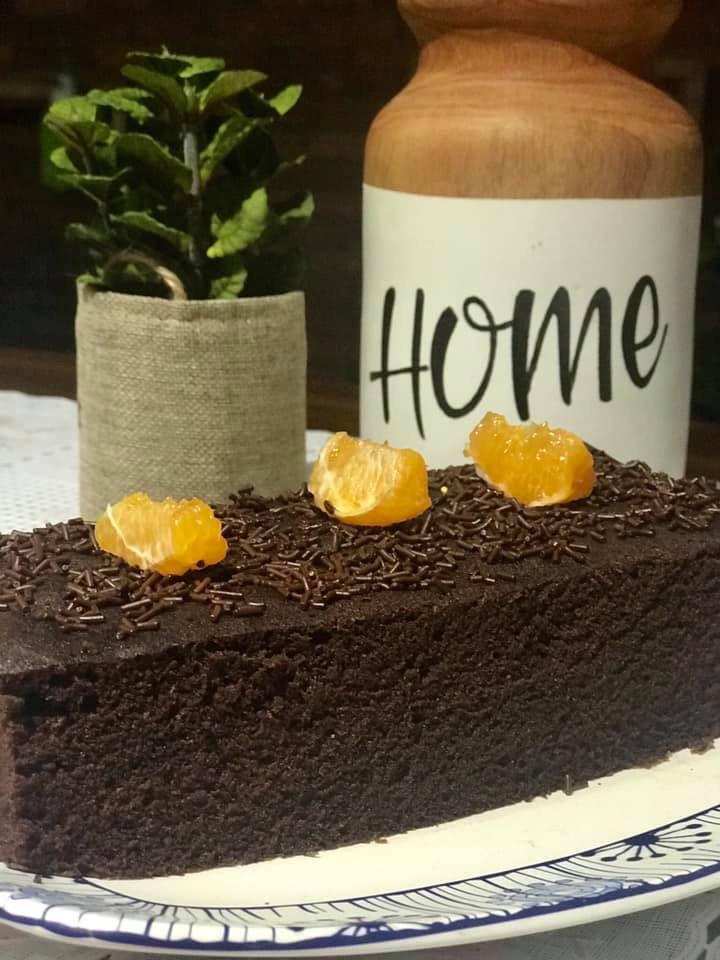 by admin
INGREDIENTS
3 eggs
100 gr NAVIL coconut sugar
1 tsp cake emulsifier
1/4 tsp salt
50 gr cocoa powder
75 gr cake flour
1/4 tsp NAVIL vanilla powder
75 gr butter
75 gr dark cooking chocolate
50gr chocolate chips/sprinkle
DIRECTIONS
prepare 18x18cm square baking pan, grease with butter and flour
melt butter and dark cooking chocolate together in a bowl, over the pan of simmering water. careful not to let the bowl touch the water.
sift flour, cocoa powder, and vanilla. set aside.
using electric mixer, mix together eggs, emulsifier, gradually add coconut sugar and salt. mix until batter have tripled in volume and reached the ribbon stage.
add dry ingredients and chocolate-butter mixture into the eggs mixture, fold carefully until evenly incorporated.
divide batter into two. pour 1 part of batter into the pan and steam for about 10 minutes.
pour the chocolate meses over the first cooked part followed by another part of batter. steamed for another 15 – 20 minutes.
turn the heat off, let cool in the steamer for 10-15 minutes.